Protect the one you love.
Matias Armor for iPhone 3G/3GS offers the best combination of protection and usability for your iPhone, without sacrificing style. The light-weight and rugged aircraft-grade aluminum outer shell protects your iPhone from impacts and scratches, while still allowing you access to all of its features.
Total access.
Matias Armor gives you full, unobstructed use of the iPhone's touch screen, headphone and docking ports, and home, ring, volume, and sleep buttons.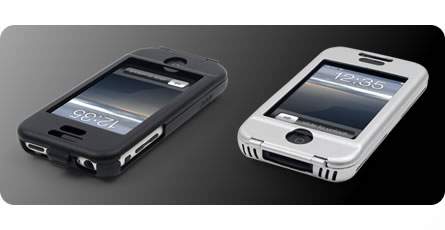 Soft & secure interior.
A soft neoprene lining holds your iPhone securely in place.
Neck strap and belt clip included.
A loop hole on the back of the Armor case lets you easily attach the (optional) neck strap - or, if you prefer, use the removable, 360-degree swivel belt clip.
High quality.
Every Matias Armor case is inspected by hand before leaving our workshop.