Matias debuts pro-grade Ergonomic Mechanical Keyboard at CES
LAS VEGAS, January 8, 2014 — Matias today announced the forthcoming release of its Ergo Pro Keyboard, offering unparalleled levels of comfort and performance for fans of both ergonomic and mechanical keyboards.
"For years, customers have asked us to make a mechanical ergonomic keyboard. They loved the ergonomic designs of Microsoft and others, but were consistently disappointed by the low quality of their membrane keyswitches. The Ergo Pro changes all that," said Edgar Matias, CEO of Matias.
"Equipped with our premium Quiet Click mechanical keyswitches, it delivers both comfort and speed, yet is quiet enough to use within earshot of other people. These switches are MUCH quieter than the Cherry ones used in lesser mechanical keyboards," said Matias.
Featuring thickly-padded integrated palm supports, the keyboard can be used centre tented 9°, negatively tilted 4.5°, or flat. The two halves can also be spaced apart, up to a distance of 12 inches, comfortably accommodating any users' preference.
"This has been very much a spare-no-expense effort, to ensure the best ergonomic keyboard possible. For example, if you open a Microsoft ergo keyboard, you'll find that the palm support is a wafer-thin layer of foam over plastic. In contrast, our palm supports are thick gel bonded to Lycra. It's a huge difference in terms of comfort. If you earn your living at a keyboard, you'll definitely appreciate it," added Matias.
The Ergo Pro also offers a number of other convenience features, including an integrated 3‑port USB 2.0 hub, media controls, and dedicated keys for Cut, Copy, Paste, and Undo.
The keyboard will be on display at CES this week, in LVCC Booth #6419 (iLounge Pavilion).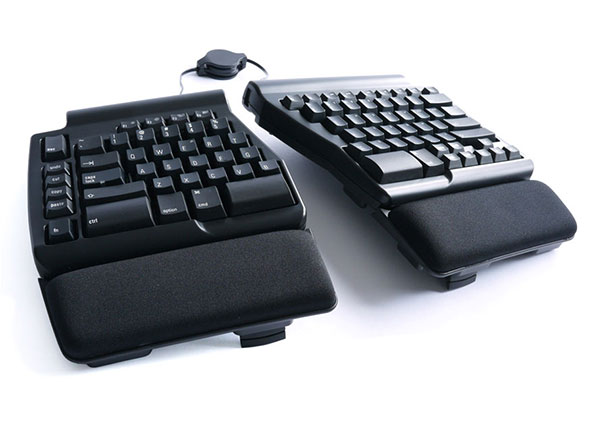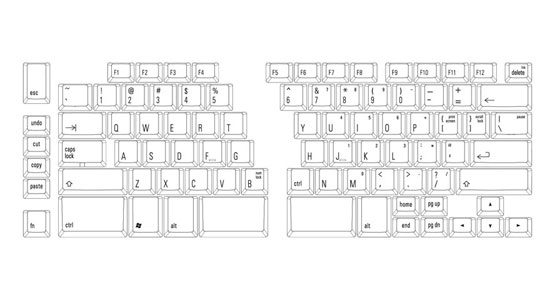 Price & Availability
Both PC and Mac versions of the Ergo Pro will be available for $200 (US) from Matias and authorized resellers.
Pre-order now from matias.ca and receive FREE shipping worldwide, for delivery in August.

About Matias
Co-founded by an inventor and an accountant, Matias led the way in re-establishing the mechanical keyboard market, starting in 2003 with the release of it's award winning Tactile Pro Keyboard, and more recently with the development of its own ALPS-inspired Matias Mechanical Keyswitches.

SUMMARY
Mechanical ergonomic keyboard
Amazing feel and speed of Matias' ALPS-inspired Quiet Click mechanical keyswitches
3‑port USB 2.0 hub
Media controls, and dedicated keys for Cut, Copy, Paste, Undo
MSRP: $ 200
Web:

PRESS CONTACT
Edgar Matias
pr@matias.ca
(416) 821-0998
Twitter: @matiasblog


Ergo Pro, Quiet Click, Matias, and the Matias logo are trademarks of Matias Corporation. Mac is a trademark of Apple, Inc. The owners of other trademarks are respectfully acknowledged.